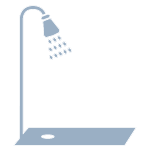 Generally defined as wastewater from bathrooms and laundries, greywater can come from our showers, baths, bathroom sinks and washing machines. It may be contaminated with a range of soluble and insoluble (particulate) substances such as soaps, detergents, dirt and lint. Each type of contaminant, whether detergent, surfactant, organic, microbial or particulate, must be treated appropriately. Contact one of our experts at Aquacell by PHOENIX to help you determine the right treatment solution for your commercial greywater recycling application.
Greywater makes up approximately 30 to 50 percent of wastewater discharged into our sewers. Therefore, greywater recycling offers facilities the chance to cut their water use by up to half.
The GX Series is our next generation greywater technology. It incorporates decades of experience into a compact and cost-effective package.
The G Series is a robust modular technology designed to comply with the most stringent regulatory requirements.